The American Club of Lyon is a proud member of the FAWCO federation of American clubs. FAWCO is made up of more than 75 associations and clubs around the world with a total membership of almost 18,000 members situated in 35 different countries. FAWCO acts as a network of support for its members and covers issues important to American individuals and families living overseas: education, citizenship, voting, taxation, the environment, health and human rights – particularly children's and women's rights.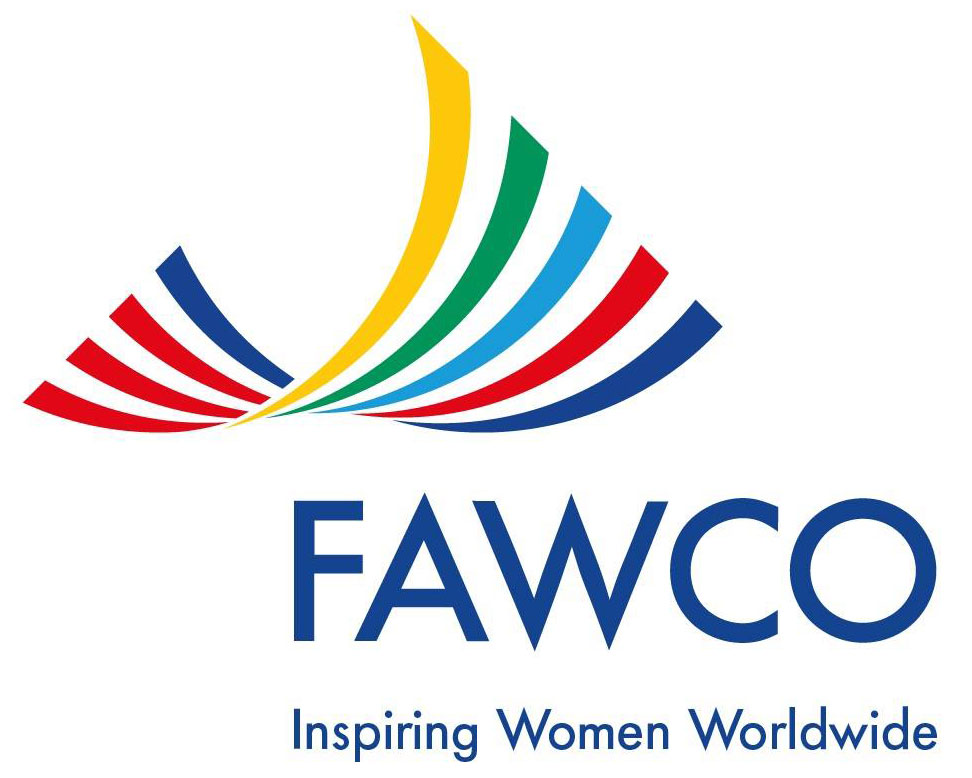 FAWCO was founded in 1931 by Caroline Curtis Brown, then President of the American Women's Club in London, who believed that enlightened women, working cooperatively throughout the world, could do much to help achieve international peace. The federation's objectives, defined at a meeting of seven clubs in London, were to "work towards international goodwill and the preservation of world peace, to help one another solve problems common to them all and to aid women whose citizenship rights were being ignored or restricted."
We in Lyon adhere to the vision of Caroline Curtis Brown and her fellow countrymen, a vision which FAWCO continues to work towards today some 75 years later.
Being part of a network of 18,000 club members worldwide makes our own club stronger.
FAWCO Conferences afford our officers the chance to learn from the experience of other club leaders and gain useful skills through workshops and information seminars.
Thanks to FAWCO's many committees, our local club is kept abreast of issues impacting American families living abroad, from policy changes in Washington to procedures for obtaining citizenship rights for our children.
FAWCO members are eligible to apply for scholarships for financing a child's studies or their own continuing education. The FAWCO Foundation hopes to promote international understanding and good will by giving annual awards for study in the US or abroad, at high school, undergraduate and graduate levels.
Finally, FAWCO is a means to leverage our own club's impact in the world.
FAWCO is an officially UN recognized NGO (non governmental organization) with special consultative status to ECOSOC, the UN Economic and Social Council.
Our official FAWCO representative at the UN is able to weigh in on policy discussions on issues related to women, children, health, literacy and microeconomic development. As a member of the Conference of NGOs, FAWCO is a member of the Committees on the Status of Women, the Special NGO Committee on Human Rights and the Committee on HIV/AIDS.
In 2005 FAWCO joined the UN's campaign to end Malaria by starting a drive to donate state of the art mosquito nets to infected areas of the globe.
Every year the FAWCO Foundation awards thousands of dollars in Development Grants to projects nominated and selected by FAWCO member clubs. The Foundation Development Grants program takes into account the unique and local knowledge of individual FAWCO member organizations. Affiliated clubs, including the American Club of Lyon, can nominate worthy and reputable charitable activities known personally to them or even carried out by their members.
FAWCO also has a special Emergency Relief fund that can be activated by member clubs when a need arises. Following the devastation of Hurricane Katrina in the United States, the American Club of Lyon called upon FAWCO to activate the Emergency Relief fund, and FAWCO has selected Dillard University in New Orleans as the recipient of this aid.
FAWCO is a non-partisan, not-for-profit corporation registered in the state of New York.
For more details about FAWCO click here.
(American Club members may contact the FAWCO Rep to obtain a password for the member section of the FAWCO website)
FAWCO Conferences
Each year the American Club of Lyon participates in the conferences hosted by different FAWCO member clubs in different cities around the world. These gatherings are an occasion for FAWCO Club officers and members to exchange ideas, learn new skills, as well as an opportunity for fundraising activities for the FAWCO Foundation.
2006 marked the 75th Anniversary of FAWCO and a return to Berlin, the city where the first Conference was held. Amazingly, the Gala Dinner was held in the very same room as 75 years ago.
In 2007 the American Club of Lyon was proud to host the FAWCO Conference in Lyon. It was an incredible undertaking made possible by the efforts of many volunteers who all caught that famous FAWCO Fever.
FAWCO Foundation

The FAWCO Foundation Education Awards Program
Created by and for FAWCO clubs, the Awards Program recognizes and honors the academic excellence and all-around achievement of the children of FAWCO members as well as FAWCO members themselves. FAWCO hopes to promote international understanding and good will by giving annual awards for study, in the US or abroad, at high school, undergraduate and graduate levels to these well educated, linguistically gifted and internationally- oriented children. Therefore, every year the Foundation recognizes their unique gifts and honors their excellence by giving the best of them awards carrying grants to help them pursue education overseas and in the US.
Since the first award was given under the aegis of The Foundation in 1972, many hundreds of thousands of dollars have been given to over 150 recipients. Every year we adjust the program to funds available, and to the changing needs of members and members' children.
The Foundation Awards Program is open to all FAWCO club members and their children (grandchildren are eligible for the Dual Cultural Award), regardless of nationality and regardless of whether or not your affiliated Club has made a contribution to The Foundation's programs. The children of the members of the Board of Directors as well as Directors themselves, however, are not eligible for awards.
The FAWCO Foundation Development Grants
The FAWCO Foundation Development Grant Fund is a dynamic program which financially assists projects that are passionately supported by FAWCO Member Clubs.
FAWCO Member Clubs have been aiding worthy and reputable charitable projects throughout the world through The FAWCO Foundation for over 40 years. Some clubs are working "hands-on" with their projects, others making donations of goods or financial contributions.
Process OverviewDG photographs
Each year, any FAWCO Member Club may submit up to two proposals for grants that can make an immediate impact on and lead to the long-term success of these projects. All properly completed FAWCO Development Grant proposals are listed on a ballot. A winning project in each of the seven categories is determined by a vote of all of the FAWCO member clubs. Grant recipients and their sponsoring Member Club are announced at the annual FAWCO Conference.
Leadership
FAWCO's Support of the Girls' Leadership Workshops
In 2008, in honor of the 60th anniversary of the Universal Declaration of Human Rights (UDHR) and in recognition of Eleanor Roosevelt's pivotal role in the passage of the UDHR, FAWCO made a special $3,300 donation to the Eleanor Roosevelt Center at Val-Kill for the Girls' Leadership Workshop. In 2009, the FAWCO Federation also donated the same amount.
FAWCO encourages qualifying daughters of its members to apply for this program, particularly girls who are specifically interested in community service and social justice. All girls will compete with other girls from around the world for a limited number of slots.
Note: the application process will be handled entirely through the ERVK organization, not FAWCO.
Applications for the ERGLW Program
FAWCO encourages qualified daughters of its members to apply for this unique program for girls who are specifically interested in community service and social justice. Information about the program is available from the Eleanor Roosevelt Center at Val-Kill website.
Application forms are normally available online by December and applications are due in February.
U.S. Issues
If you are an American living overseas you may have many questions about your rights and responsibilities. FAWCO's U.S. Issues Committees serve as a valuable resource to assist you with voting, tax and citizenship issues and to work for more effective representation in Washington. In fact, did you know that FAWCO was instrumental in the creation of the Americans Abroad Caucus? Learn more about this group of Congresspersons with a special interest in the concerns of U.S. citizens living overseas by clicking on "U.S. Liaison" and reading the articles under "Representation of Overseas Americans in Washington." Perhaps you can even get your legislators to join if they haven't already!
U.S. Liaison
The FAWCO U.S. Liaison helps to coordinate FAWCO's work with other overseas advocacy organizations and represents FAWCO's positions in Washington during Overseas Americans Week, for example, or when legislation is drafted or introduced that directly affects Americans living and working overseas.
U.S. Citizenship
The U.S. Citizenship Committee seeks to ensure that U.S. citizens living abroad retain the broadest possible range of citizenship rights under U.S. law.and serves as a source of up-to-date information regarding U.S. citizenship laws for FAWCO members and their families.
U.S. Taxation
The U.S. Tax and Banking Committee gathers information on U.S. tax legislation and informs the membership of their U.S. tax responsibilities. It also collects information from the FAWCO membership on specific tax-related problems and brings these to the attention of legislators in Washington.
U.S. Voting From Overseas
The U.S. Voting from Overseas Committee encourages and assists U.S. overseas citizens to participate in federal elections every two years by providing information and training to volunteers in FAWCO Member Clubs, and helping with publicity. This committee also works to reduce the barriers to voting from overseas imposed by federal and state legislation.