The American Club of Lyon is selling raffle tickets to raise money for ​Réussite & Avenir pour Tous, a local organization that fosters the social and professional integration of disadvantaged youth. Founded in 2005, the ​association offers Lyonnais youth long-term support and gives them the structure necessary to succeed through activities such as cultural events, sports, and English lessons. The organization currently serves 322 children/young adults and in 2016 aims to increase the number to 500.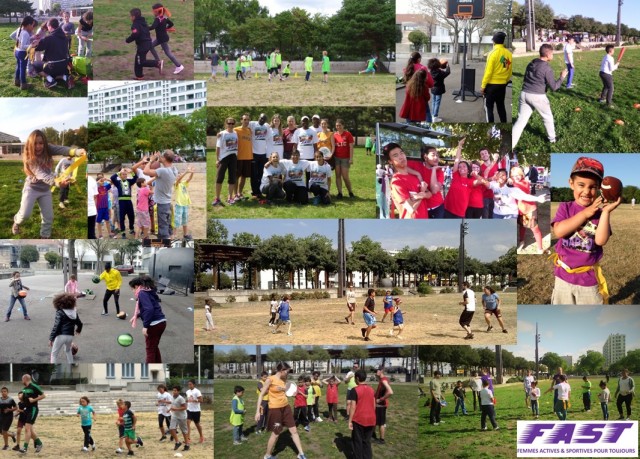 By supporting the raffle, you are helping Lyonnais youth live better lives today and become better citizens in the future. All raffle prizes were generously donated by local businesses, and 100% of the raffle proceeds will benefit the organization.
Raffle tickets are 10€ per ticket
Value Packs: 25€ for 3 tickets or 50€ for 7 tickets
The raffle will take place on 4 February 2016 ​at The American Club Presidents' Day Cocktail, an invitation-only event. Raffle tickets are available to purchase before and during the event. Both members and non-members are welcome to take part in the raffle. Members are encouraged to sell tickets before the event. For more information on how you can sell tickets to your friends and colleagues before the event please contact Hadley at raffle@americanclublyon.org.
Winners can pick up their prizes at the Presidents' Day Cocktail or will be contacted afterwards to arrange pick-up.
To purchase tickets, please contact raffle@americanclublyon.org
We are pleased to announce over 30 prizes worth over 3000€
Prizes include:
Full day Tesla Model S driving experience (750€)
1 night at Villa Florentine, including access to sauna and breakfast for 2 (400€)
2 day rental at Harley Davidson (278€)
2 nights at Marriott Hotel at Cite Internationale, including breakfast for 2 (250€)
Diptyque 1500g candle in fig (210€)
Jo Malone gift basket, including 4 full-sized items (200€)
2 tickets to "l'Enlèvement au sérail" Mozart Fri 24 June 2016 at Lyon Opera (188€)
10-class pass to OYoga studio (160€)
4 tickets for LOU vs Aix en Provence, 19 Feb at 7:30 p.m. (125€)
Gwendoline Noir Photography voucher (100€)
Pastry class for 1 person at Plum Lyon Cooking School (90€)
Haircut and blow out at Salon Particulier (75€)
Dinner for 2 at Le Bistrot d'Abel (74€)
Voucher for 2 to a Healthy Hands-on Supper Club at Fork Life & Spoon (65€)
"Platinum" Box of Chocolates from Voisin Chocolatier (61€)
Classic Manicure and Pedicure at La Lyonnaise Petite Comptoire de Beaute (60€)
Massage at La Maison du Tui Na (60€)
Voucher to 1Jour1Vin.com (50€)
10 bars of Bonnat Chocolates (43€) x 5
DesJoyaux Piscines towel and bag (40€) x2
Brunch for 2 at Konditori (40€)
Lunch for 2 at Two Amigos (35€)
12 cupcakes at Little Petits Gateaux (30€)
Gift card to L'ami du Vigneron (20€) x 3
Voucher for gouter for 2 people at Le Polo Club (20€)
Voucher for the epicerie at Mozzato (20€)
Gouter for 2 at L'Effet Canopée (10€)
Gift card to Slake Coffee House for 2 drinks (6€) x 3
Please check back here as more prizes are coming in.